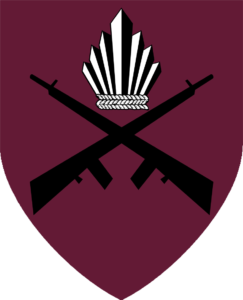 1st Infantry Battalion
During the 1980s the Amawai, Roraima, Ireng ad Takutu sectors were manned by the Guyana Defence Force, while the Kutari Sector was manned by the then Guyana National Service.   Those GDF battalions were amalgamated in 1988 to form the 1st Infantry Battalion and later called the 1st InfantryBattalion Group with responsibilities being similar to when there were two battalions and the Guyana National Service. The Force then had far more resources – human, financial and materiel than it has today, along with less tasking.  Thus the one amalgamated battalion is now required to carry out the tasking of all of its predecessors and this is very challenging to the battalion presently, especially with the changing dynamics in our global environment that are now impacting the nation's security.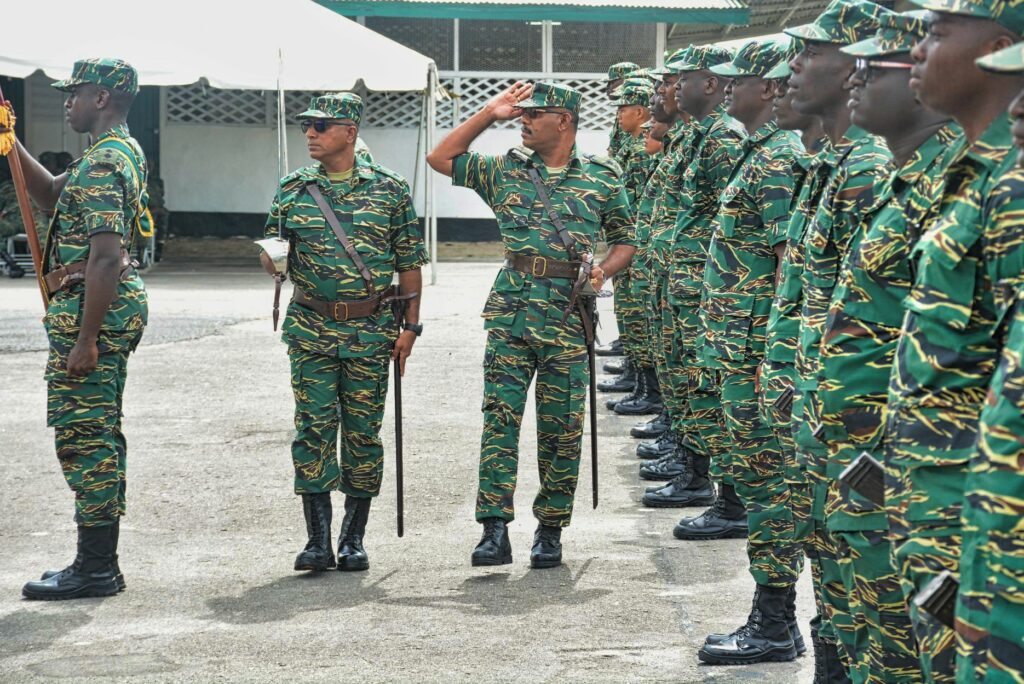 The Role of the 1st Infantry Battalion is to defeat the enemy by the skilful use of firepower and manoeuvre by day or night in any weather or terrain.
The 1st Infantry Battalion is one of the Guyana Defence Force's main combat units and it has the responsibility of maintaining the territorial integrity of Guyana, assisting the civil powers in the maintenance of law and order while at the said time, contributing to economic development wherever possible within Guyana.
The Battalion's mission is to define aggression on our borders in order to safeguard our territorial integrity.
The Battalion's tasks can be one or more of the following:
Gather and relay information to Defence Headquarters through active patrolling, surveillance and target acquisition.
Impose maximum delay, damage and casualty on the enemy.
Assist the civil power in joint operations, civil defence and humanitarian operations.
Support other arms of the Force in the economic development of the country.
Routine patrols are launched from the locations regularly but occasionally, on the direction of Defence Headquarters, long range patrols and anabasis patrols are conducted. These are aimed at linking the locations or going to specific destinations as directed. The types of patrols are:
Surveillance
Interdiction
"Hearts and Minds"